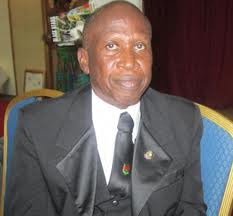 Mon, 22 Aug 2011 Source: ---
Asante Kotoko and Ghana wing legend Osei Kofi says that the widely held perception that he rejected a move to top English side Stoke City in 1968 in order to stay in Ghana is untrue.

The 1965 African Nations Cup winner and triple Olympic games participant told footyghana.com that he was rather prevented from going by the top hierarchy of Kotoko, which seized his passport.


He said, 'Asante Kotoko played against Stoke City in Ghana and I scored twice in a 3-1 victory. We travelled to England to play them again, and I got another two goals after which they expressed an interest in signing me. A fee of £30,000 was mentioned and I came back to Ghana, thinking that I was going to say goodbye to Kotoko and begin a new adventure in England, but my club seized my passport.'

Osei Kofi says that had he moved, it would have opened the door for many of his colleagues at the time to play for overseas clubs.


Osei Kofi, now a Reverend minister, scored as Ghana beat Tunisia 3-2 in Tunis to win the 1965 African Nations Cup.

Source: ---