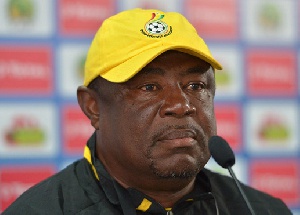 Ghana U-17 coach, Paa Kwesi Fabin, has revealed that he has been tempted with bribes by player managers and agents.
According to Fabin he was constantly tempted with bribes, with the highest being $5,000 but he declined to take it.

"I have been constantly approached by player managers, agents and club officials to get their players into the national team. In fact the highest amount I have been tempted with as bribe is $5,000.
"I always say that I will not take bribes to discharge my duty so despite the several attempts to bribe me, I never fell foul." Paa Kwesi Fabin told Happy FM.

The former Asante Kotoko and Hearts of Oak gaffer led the team to the quarter final stage of the 2017 U17 FIFA World Cup in India.