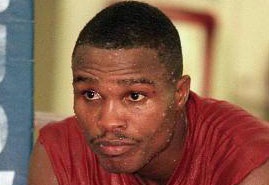 Sun, 22 Feb 2009 Source: --
Former world boxing champion Ike Quartey has lost his wife Barbara Quartey.

She was 47.


Barbara Quartey died at 3:00 am at the Raphael Clinic in Accra after a short illness.


Close family associates are said to have besieged the Gbawe residence of the boxer to express sympathy.

Mrs Quartey is to have been rushed to hospital on Friday when she started experiencing breathing difficulty.


But after hours of intensive care, doctors gave up the fight saying her condition was fatal.

Source: --