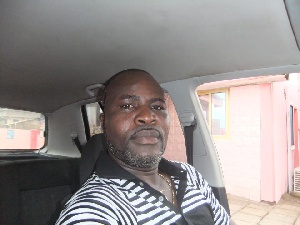 Ex-Ghana defender Sam Johnson insists the country's hope of making it to the world cup in Russia 2018 is over, following Friday's 1-1 draw with Congo.
Ghana's chances of a fourth consecutive World Cup appearance is gradually slipping away after picking just two points in three games.

The Black Stars failed to take advantage of Egypt's defeat on Thursday as they succumb to a draw in Kumasi. Thievy Bifouma opened the scoring for the East Africans before Thomas Partey grabbed the equalizer for Ghana.

Sam Johnson who was speaking on the Legends Night Show was emphatic when he was asked about his thoughts on the game.
"Ghana can't qualify and that is all, this mathematics will not work. It is over for Ghana," Jonson said on Football Legends Night Show on GH One.

"If Ghana qualifies then they have to go to church and roll themselves on the floor. The only way Ghana can make it is when something happens to the two countries and they decide not to continue with the rest of the games."

The Black Stars of Ghana will travel to Brazzaville for the second leg on Tuesday and anything less than a win will shut the dreams of another Mundial.