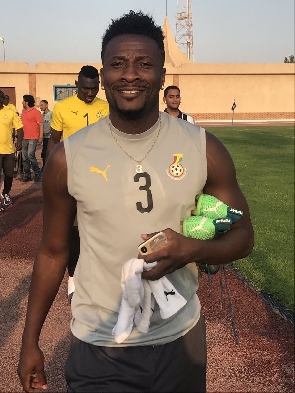 Ghana legend Asamoah Gyan has stated emphatically that it will only take a collective effort for the Black Stars to win the Africa Cup of Nations that has eluded the country.
Black Stars have failed to win the African Cup of nations since lifting the Mundial in 1982.

Despite coming close twice in 2010 and 2015, Ghana lost in the finals to Egypt and Ivory Coast respectively.

In an interview with Adom TV, the all-time top scorer for Ghana lamented that winning a major trophy for the country is not down to individuals but rather a collective work.
"To win a trophy, it is not down to individuals. It is a collective work. Sometimes I joke with my friends that if football is a personal thing, I can say that I will go and win a tournament myself because I know the kind of mindset I have. What about others? You do not know the mindset of others"

"This is how it has become. Football is a collective job. I can make my mind on something whilst my teammate would not have made his mind. You can score two and concede three so there are so many things involved. To win a cup is not an easy task. If we are all in sync, definitely we can win the cup because we have the quality." He concluded.