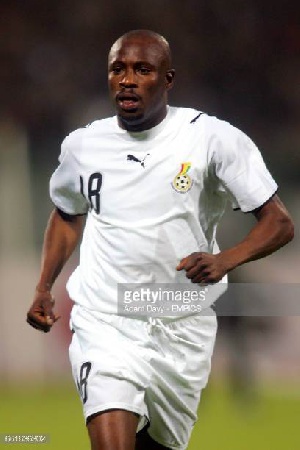 Former Ghana captain John Mensah has paid tribute to former Black Stars teammate Abubakari Yakubu, who died on Tuesday afternoon.
Yakubu, who was known in football circles as 'Zapata', gave up the ghost on Tuesday afternoon at the Tema General Hospital after battling with illness.

And Mensah, who played alongside Yakaubu under coach Ratomir Dujkovi? in 2006, has joined the masses in paying tribute to the fallen former Ajax midfielder.

"I was saddened by the news, I have played with him before and he was a cool guy and too young. So I wasn't happy that Yakubu had to go at this time, but my condolence goes to his family."
"I remember I was in Italy when I first saw him play. AC Milan played his Ajax team and I monitored him closely because I knew he was a Ghanaian and the first time I played alongside him was in 2006 in a friendly against Algeria and that was the first time I captained the Black Stars and he played in midfield. He was very strong and has this accurate distribution of passes. Though he is no more but we will forever be thankful to him."

The 36-year-old made 16 appearances for the Black Stars, and was part of their squad in the 2006 Africa Cup of Nations but he failed to make the final cut for the squad who competed in the World Cup in Germany later that year.

He enjoyed a good career in Holland after leaving Ghana as a 17-year-old to join Ajax.