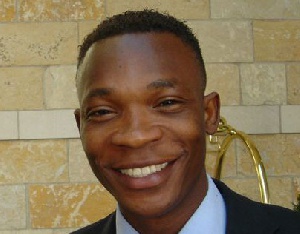 Playing football actively is exciting but practicing as a coach is refreshing as has been the posture of former West Ham and Leicester City defender John Paintsil.
The young coach who has commenced an infant coaching career is much in love with his new profession such that, he says "I'm enjoying my new profession."

Paintsil who had an illustrious career in Europe – playing for 9 years in the English Premier League after a wonderful stay in Israel with Hapeol and Maccabi Tel Aviv, says he took the best decision to become a coach as he was retiring.

"It was a good decision I took retiring from the game and going into coaching. I have done two badges – C and B and I'm looking forward to do the A and the pro-licenses which I have starting working towards," he told GHANAsoccernet.com

"And I am enjoying it. It's a new career and as a young coach it's not easy but I am enjoying it.
"I've been with the likes of Roy Hodgson, Allan Pardew, Allan Curbishley, Kwasi Appiah, Milovan Rajevac and so many other coaches including Steve Komphela who gave me the opportunity to become his assistant at Kaizer Chiefs.

"So it's a great decision and I'm enjoying my new life," he added.

Paintsil believes the loads of experience he has gathered under the numerous coaches he has worked with will offer him the right platform to take on what he eyes as making him a great coach in future.

The former Kaizer Chiefs assistant coach has been the most consistent right back for Ghana, playing at two World Cup finals with 99 appearances for the national team.