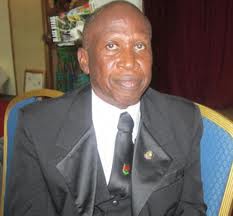 Asante Kotoko legend Osei Kofi says both Asante Kotoko and Hearts Of Oak should not have confirmed their participation in this year's CAF Champions League and Confederation Cup respectively, noting that the delay in the start of the Ghana league would affect them.
The former Black Stars player told TV3 that he would have advised both clubs to pull out because their respective performances have been very poor, adding that it would be difficult for them to progress in their respective competitions.

"They have already registered with CAF, otherwise I would have advised them to put a stop to it to prepare well because it is now that the league has started. It is how the league performance will pan out that will prepare them for the various competitions. I remember last year four clubs represented Ghana and not a single club entered the 'money zone'.''
Asante Kotoko was drawn against East End Lions in the CAF Champions League but the Sierra Leone club has pulled out, and Hearts Of Oak will lock horns with Benin side AS Police on Sunday in Accra in the CAF Confederations Cup.