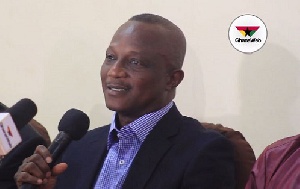 Ghana coach Kwesi Appiah is hoping that his time as head coach of the Black Stars will bring the best out of all Ghanaian players at both club and national team level.
The 55-year-old is beginning his second stint having been unsuccessful in his first term as head coach of the Black Stars.

New changes have been made to the team with the addition of Stuttgart's Ebenezer Ofori and Lumor Agbenenu and Thomas Agyenpong who have come in and instantly improved the team.

Kwesi Appiah who is always of the view that only good players will be invited to the national team says he wants to give players opportunities to be the best they can.
""I'm satisfied with the squad at my disposal. I just want to help them compete better in the remainder of the qualifying campaign and beyond," he spoke to FIFA.com.

"We have some young players in the team and we've got to ensure they kick on in the future."

He is expected to name his squad for Ghana's upcoming FIFA World Cup qualifier against Congo.