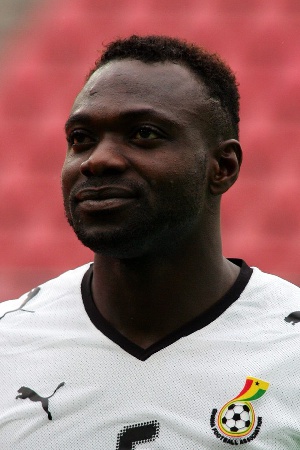 Sun, 31 Jan 2010 Source: Shields Gazette
JOHN Mensah is convinced he made the right decision returning to Sunderland, even though it cost him his place in Ghana's Africa Cup of Nations final with favourites Egypt. Mensah would have captained his country at the tournament in Angola, but had a hamstring injury when he reported for duty.
After discussions with coach Milovan Rajevac, the on-loan Lyon defender came back to Wearside for treatment.

Tomorrow he will be watching on television as his country tries to win the competition for the fifth time – but the first since 1982.

Mensah, who returned to action in Sunderland's 2-0 loss at Everton on Wednesday, said: "I was supposed to be with the team in Africa, but because of the injury I did not stay.

"It was important for me to concentrate on getting fit. I would not have been ready to play the group games at the Cup of Nations.

"The medical report said when I arrived with the squad that it could be three or four weeks before I could play.
"The coach was sad to lose me, but we spoke and he told me that I should keep on doing some treatment here and try to get well for the World Cup in the summer.

"I am really happy that Ghana are in the final. Of course I wish I was there to play, but I am happy to be fit, and my focus is on our game against Stoke on Monday."

Ghana eliminated hosts Angola in the quarter-finals and then overcame Nigeria 1-0 in the semi-finals, to set up a showdown with holders Egypt in Luanda tomorrow.

The Black Stars face the toughest possible test against a nation that has won the last two tournaments.

But Mansah said: "Ghana needs to play against the stars of Egypt.
"It won't be an easy final for either team. Egypt has a great history in the competition, but Ghana has a great history too, even though it was quite a while ago.

"Egypt have a good record, but perhaps they don't believe that Ghana have top stars in their team. Perhaps they think it will be easy.

"But I believe that Ghana will do well and it will be a good final."

Mensah, dogged by hamstring and calf injuries since arriving on loan from France, hopes to be available against Stoke on Monday.

"I had a few aches and pains after the Everton game, but everything is fine, and I hope I can play against Stoke on Monday."
Source: Shields Gazette