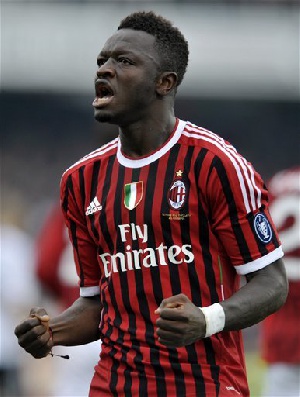 Sulley Ali Muntari has sealed his permanent contract with Italian giants, the Ghana midfielder has exclusively told MTNFootball.com.

The 27-year-old says he has signed a two-year deal with the former European champions.


Muntari had a successful half-season loan spell from rivals Inter as his contract ended with the latter.


But after managing to score three goals in 13 appearances for AC Milan they tabled an offer for him to stay at the club.


Muntari says he has signed the deal which was heavily speculated in the Italian media to be completed this week.

"I have signed a contract to stay at AC Milan," Muntari told MTNFootball.com.


Muntari signed for Inter in 2008 in a € 16 million plus bonuses move from Portsmouth.


He previously played for Udinese from 2002 to 2007.