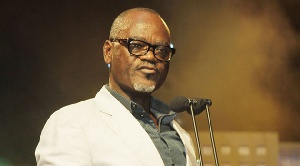 The Normalization Committee of the Ghana Football Association (GFA) and club owners, would on Friday, October 19, hold a consultative meeting to discuss the future of Ghana football.
According to a release signed by Alex Asante, Deputy General Secretary, the consultative meeting with premier league clubs and division one clubs, would be held at the Alisa hotel on Friday at Alisa Hotel at 12:00 hours.

It said it would also afford the Normalization Committee the opportunity to familiarize with the club owners as part of efforts to develop a road map for the game.
Meanwhile, the Committee is billed to have its maiden interaction with the media today, Wednesday, October 17, 2018.

Officials say the Press conference will afford the opportunity to brief the media on the activities of the Normalization Committee so far and also clarify its mandate by FIFA.