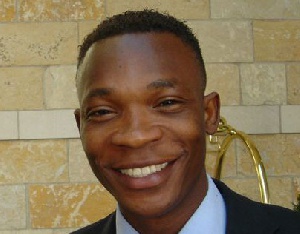 John Paintsil admits he may leave West ham United Football Club this summer.

The fullback joined the Hammers last summer, yet he struggled to make his mark at Upton Park and admits he may leave this summer after making just seven appearances.


"I want to play, it's as simple as that. It is a difficult situation for me," he told BBC Sport. "I know that club form is important so all I can hope is that I can rectify that in the coming season.


"My future is important and I can't end up like this. I am hoping that everything works out well, even if I don't get the opportunity at West Ham.


"Alan Curbishley talked things over with me and has assured me the club will take my interests into great consideration in whatever decision they make about me.

"He set my mind at ease with that conversation, but it is has been a very difficult situation for me. Sometimes I sit on the bench watching games and wonder why I do well at training and never get to play.


"I just chose to focus and keep training so that when the chance comes, I won't disgrace myself. I can't sit down and complain all day, so I rather put more hours into training and make sure when I get the opportunity I won't blow it."


Sources in London suggest Charlton Athletic, who are managed by Alan Pardew who signed Paintsil for United, may be interested in taking the 26-year-old to The Valley.