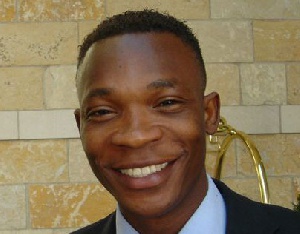 Sat, 19 Aug 2006 Source: The Sun
JOHN PAINTSIL is desperate to prove he is NOT Pants ? after having his name spelt wrong on his West Ham shirt.
Clumsy Hammers officials put PANTSIL on all the Ghana defender?s kit and paperwork ? including his contract.

But the 25-year-old says he is now ready to make a name for himself by starring in the Premiership.

Paintsil, a ?1million signing from Hapoel Tel Aviv, said: ?On my shirt, in the papers, on everything I see and even in my contract, I?m always called Pantsil ? but my name is Paintsil. They always forget I have an ?I? in my name.

?It?s very frustrating but I will try not to get upset because I have only just arrived at West Ham. But my aim for this season is to make sure the fans spell my name right.

?Things have been great since I joined. The people are nice. They respect me as a footballer and as a person. The fans have also been amazing and, hopefully, I can be a great player for them.

?West Ham are a big club with a big support and that gives me a greater vigour to do well in the Premiership.
"A lot of the players at the club have huge futures, like Dean Ashton and Nigel Reo-Coker. I hope to be one of the them.

?I think I could be one of the best players in the world one day.?

Paintsil revealed his Chelsea pal and fellow Ghanaian Michael Essien convinced him to join the Hammers.

He added: ?Michael said I could do well at West Ham.

?He said the Premiership was the best league in the world and West Ham were a great club.

?Now I am here I can understand what he means.
Source: The Sun