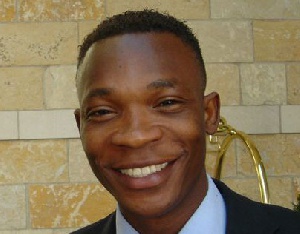 Mon, 14 Nov 2011 Source: --
While Ghanaian giants hearts of Oak were celebrating their 100th birthday on the unique day of 11.11.11, the John Paintsil family was also celebrating its own on the same date.

The Ghana defender was also celebrating his three kids' unique birthday that coincides with Hearts of Oak's anniversary.


Ryana, Florentia and Junior John Pantsil were born on 9th, 10th and 11th November respectively.


The sequence of date of birth of the Leicester City right-back's three kids in itself is also unique in its own way which prompted the family to throw a party to celebrate 11.11.11.

Paintsil's wife, Richlove, is said to have made the day special for the children as they went to school on Friday and topped it up with a family party at home on Sunday.


It is very rare to find such sequence in families and definitely it will be a cause for celebration for many who have such birthdays.


But the biggest question still remains…. How did Paintsil shoot so accurately to have his kids follow in an amazing sequence

Source: --