Sports News Fri, 27 May 2016
Partey in Milan with Atletico Madrid squad for CL final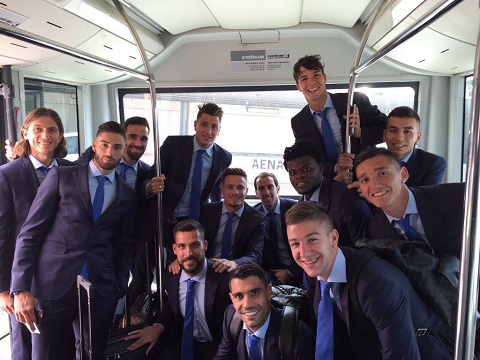 Thomas Partey and his Atletico Madrid teammates have landed in Milan for Saturday's Champions League final against city rivals Real Madrid.
ADVERTISEMENT
The Ghana midfielder touched down on Thursday with the full contingent to finalize preparations for the showdown.
ADVERTISEMENT
The 23-year-old will be praying to taste some action in the final match against their sworn rivals.
ADVERTISEMENT