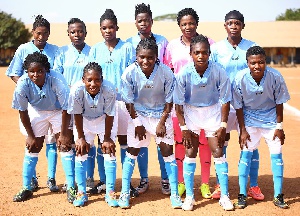 The Sanford FA Cup promises to end with a feisty clash between Prison Ladies and Police Ladies in the finals of the coveted football trophy on October 21, 2017, at the Cape Coast Sports Stadium.
Police Ladies are set to defend their title after kicking out Immigration Ladies in an entertaining semi-final. The game was decided on penalty shootouts, which ended 4-3 in favour of the defending champions.

In the other Sanford FA Cup semi-finals, Prisons Ladies and Ampem Darkoa Ladies drew 2-2 in regulation time, but Prison Ladies advanced on a 5-4 win in the penalty shootout.
The match has been dubbed as the "Officers Finals"