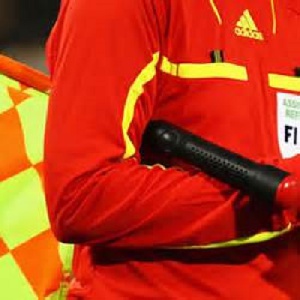 A former Chairman of the Ghana Football Association's (GFA) Referees' Committee, Mr A. P. Agbovi, has died.
The sad event occurred in his home town Kpetue in the Volta Region after he reportedly battled with a short illness on Tuesday evening.

Late Agbovi, 75 is father of three-time Ghana's best referee William Agbovi Jnr.
The late Agbovi after a successful refereeing career became the Chairman of the Referees Appointment Committee under the late Ben Koufie's administration as well as the early days of Kwesi Nyantakyi's era.

He was a CAF Referees Instructor as well as a Match Commissioner for the confederation.