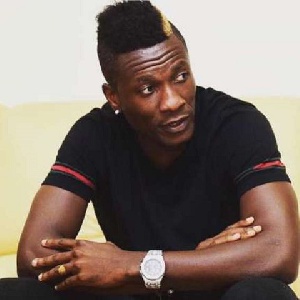 The Captain of the Ghana senior national football team Asamoah Gyan paid for the Black Stars chartered flight all expenses back to Ghana after the Congo game on Tuesday.
The Black Stars apparently traveled to Congo to honour the return leg of the 2018 Worldcup qualify game with Congo on a commercial flight which kept the team stranded for close to 2 hours prior to the game.

After the resounding victory by the Black Stars on Tuesday against Congolese the captain of the side who though wasn't fit to play but traveled with the team quickly had to ensure all arrangement by the Ghana government to fly the team back to Ghana via commercial flight was cancelled and dulled out $62,000 from his pocket for the team to travel by a chartered flight.
Ghana's chances to the 2018 Russia World Cup ignited with a little bit of hope after the emphatic 5-1 win away against Congo but qualification still looks shaky.

Ghana now have 5 points occupying the 3rd position of the group E table with Egypt leading with 9 points while Uganda lies 2nd with 7 points and Congo languishing at 4th with a point.