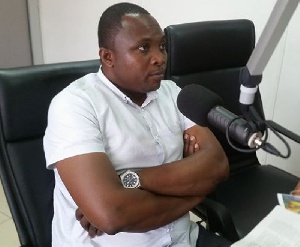 The communications director of the Ghana Football Association, Ibrahim Sannie Daara, has called on journalists and Ghanaians at large to give the committee set up to look for a new Black Stars coach the free hand to operate.
According to him, the association is ready to accept constructive ideas and criticisms but will not tolerate any negative agenda towards the committee.

A six-member committee has been set up by the executive committee of the GFA to hunt for a new coach for the national team following the departure of Israeli trainer Avram Grant.
Speaking to Class Sports, the former BBC journalist said: "The committee will decide on whom to give the job and it's not for us to decide. We have given the job to a committee, so let's allow the committee to work and stop dictating to them.

"It is also not good for us to take a unilateral decision and say because we have worked with Maxwell Konadu he should coach the Black Stars. We want to be open with the search for a new coach. The committee is ready to take constructive ideas and criticism but will not tolerate the negative agenda of some people," he added.