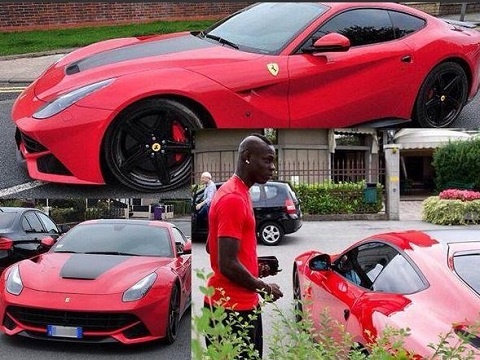 As the footballing world becomes more and more lucrative, players are finding plenty of ways to spend their hard-earned cash.
Cars are always high up on the list of priorities whenever footballers' pay packets come in each week, and there have been plenty of smokin' rides bought by players to grace the sporting world in recent years.

Here are seven of the best rides football has seen throughout the years.

Mario Balotelli's F12 Berlinetta

The Italy striker's Ferrari reportedly set him back £240,000, and it's not hard to see why.

The motor boasts 730 brake horsepower, can go from zero to 124mph in just under nine seconds, and reaches a top speed of 211mph.

Balotelli, now plundering goals for Ligue 1 side Nice, shipped the vehicle over from Italy during his time at Liverpool, where he scored four goals in 28 appearances.

Emmanuel Adebayor's Can-Am Spyder trike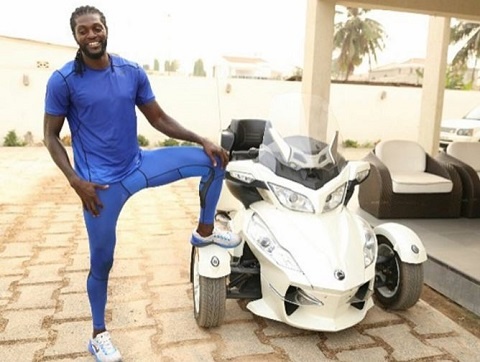 The Togo international pretty much does as he pleases nowadays, having collected plenty of dough during stints in the Premier League with Arsenal, Manchester City and Tottenham.

As a result, in the summer Adebayor posted a picture of himself with a futuristic £18,000 trike, captioning it: "Have a good start to the week everybody."

After seeing the striker on a rather extravagant vehicle, how could you not have a good start to the week?

Sulley Muntari's Mercedes Brabus G63 AMG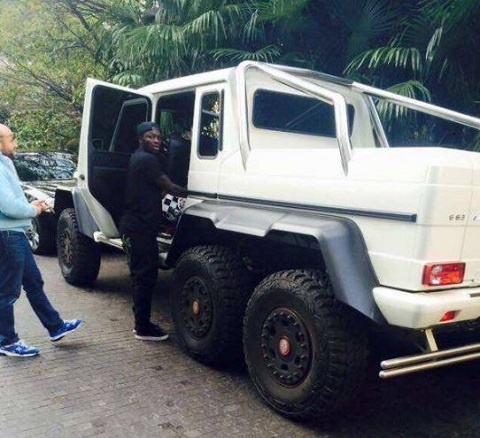 As a central midfielder, Muntari always was a bulldozing force in the middle of the park, and that playing attribute seems to be mirrored in his choice of cars.
The former Portsmouth man decided to splash out $900,000 on this Mercedes motor, and for his money the 33-year-old purchased an absolute monster of a vehicle.

He probably won't be cruising around the streets of Italy, where he last played professionally, but nonetheless, it's still an impressive ride.

William Gallas' Mercedes-Benz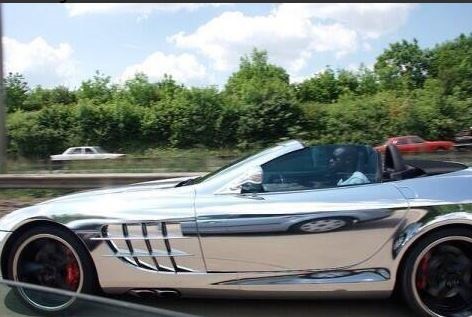 The former France international will never need to buy a mirror again, so long as he keeps his Mercedes-Benz in pristine condition.

Some say the ludicrous amount footballers are paid could turn them into vain spenders, but Gallas was simply doubling his vehicle up as a fashion accessory when purchasing the £350,000 car.

Gallas famously cried on the pitch after an Arsenal game, but who could ever sulk with a ride like that?
Cristiano Ronaldo's Bugatti Chiron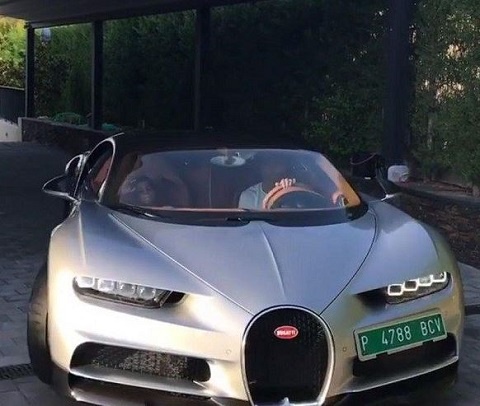 As one of the most talented and best paid footballers in the world, Ronaldo has unsurprisingly built up quite the collection of cars.

The Bugatti Chiron is his most recent acquisition, reportedly setting the Portugal international back a cool £1.85m.

It is one of the most exotic cars in the world, so it's only right that arguably the best footballer in the world has one in his collection.

Gareth Bale's Lamborghini Huracan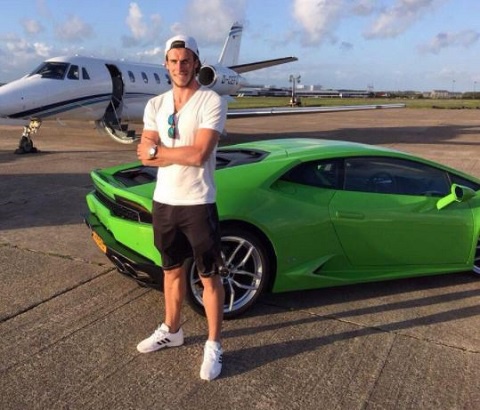 The Wales international is seen out and about in plenty of different cars, but the Lamborghini he drove in 2015 arguably takes the biscuit.

Being at a stylish club like Madrid certainly demands that one travel with panache, and Bale did a few years ago with this green speed demon.

The former Tottenham winger reportedly has had to cut out his love for fast cars in recent years amid fears of recurring hamstring injuries.