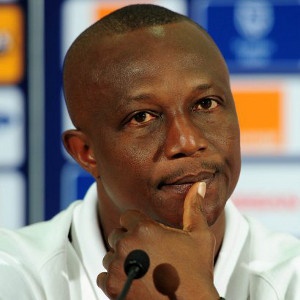 Former Coach of the Black Stars Kwesi Appiah has called on the Ghana Football Association and Ghanaians to forgive Sulley Ali Muntari after his apology was received by the GFA on Tuesday evening.
The Al Ittihad player apologised for his actions at the 2014 World Cup, two years after the incident led to his dismissal from the Black Stars and a disgrace to the country.

Coach Kwesi Appiah claims he was the one that was in charge during the world cup in South Africa and believes Sulley Muntari is unforgivable but human beings do grow so if Sulley is an adult now or a grow man now and believes he was at fault he should be forgiven and considered only if he is needed or useful .
"Muntari does not forgive, but I believe he is now an adult or grown man and has learnt to forgive so if he has come out to apologise, I think he must be forgiven as well." he said to Angel FM.

The Al Khartoum head Coach is looking up to Kevin Prince Boateng to also be a man and come out to apologise.