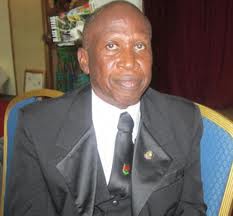 Former Asante Kotoko and Black Stars winger, Reverend Osei Kofi has insisted in an interview with sportscrusader that, the GFA's action of rejecting the letter sent by Sulley Muntari was not the best and that, the letter should have been accepted regardless of the content.
Reports in the local media had claimed that the out of favour AC Milan midfielder sent a letter of apology to the GFA for slapping a Black Stars management committee member during the 2014 World Cup which was rejected.

According to the triple Olympian, rejecting the letter indicates that they already know the content of the letter and that, it did not augur well for organisational progress and development.
"Rejecting the letter is not the best. Does that mean that they already knew what was already in the letter? That action will invite a lot of comments from a lot of people. They should have accepted the letter.

"If someone sends you a letter, you should accept it and then tell the person whatever you want. But you don't reject the letter. If you do that, it indicates that you already know what is already in the letter. So ideally, they should have accepted the letter."