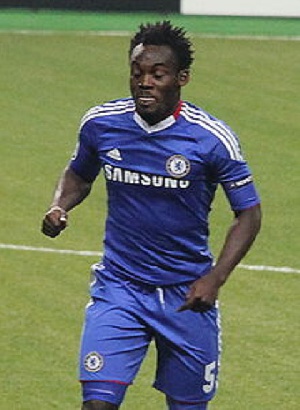 Former Chelsea star Michael Essien has opened up on the famous UEFA Champions League semi-final game against Barcelona in 2008/9 season which saw his side exit the competition after a 1-1 draw at the Stamford Bridge.
The Ghanaian superstar put the home side in front in the ninth minute to give his side a comfortable lead in the game.

From outside the penalty box, the former Persib Bandung midfielder fired hard volley using the left foot. The ball raced into the corner of the opponent's goal without being able to be driven out by goalkeeper Victor Valdes .

Chelsea were able to keep the Catalan club from scoring until a rocket from Barca's Andrea Iniesta ended the Blues hope of reaching the final.
"The game was very disappointing. Even though my goal was beautiful, one of the best in my career against a great team like Barcelona," Essien recalled the dramatic defeat at Stamford Bridge .

Essien left Chelsea in 2014 after recording 256 appearances and 25 goals in all competitions.

He then traveled to AC Milan, Panathinaikos, Persib, and now plays for Sabail in Azerbaijan.