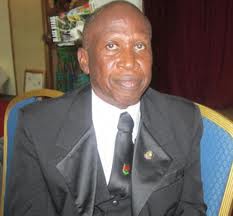 Retired Ghana star Rev. Osei Kofi has revealed he abandoned his coaching ambitions after finding there was move to hand him a national team job to disgrace.
The 1965 Africa Cup of Nations winner said: "Sometime back during my active days as a coach, there was a plan to appoint me coach of a national team just to disgrace me.

"This was after I had criticized the club severally.
"But I refused this appointment and that is why I have decided to stop coaching."

The dribbling wizard recently banned officials of the Sports Ministry and the GFA from attending his funeral if he dies.