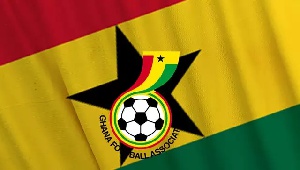 The direction of the country's football is still not known after the normalization committee was appointed by FIFA to run Ghana football for the next months.
The committee was tasked to review the statutes of the Ghana Football Association and institute the necessary reforms that will pave way for elections of fresh executive officers to the GFA.

It is still in doubt whether the current 2018 season – which was suspended following the Anas exposé – will be continued or not.

"The continuation of the league has not been discussed. No decision regarding that has been taken by the normalization committee" Dan Kwaku Yeboah spokesman for the committee said to Adom FM.

The MTN FA Cup, the Women's league and the Sanford Women's FA Cup are also subjected to uncertainty and the Kofi Amoah led committee would have to decide on the duration of the current season.
By December this year Ghana will have to confirm its representatives for 2019 CAF club competitions – the Champions League and Confederation Cup.

According to Dan Kwaku Yeboah, the normalization committee and GHALCA met to agree on the creation of a special competition and it is from this Ghana's representatives shall be qualified to play in Africa next year.

"The objective of the new competition is to get clubs to represent Ghana in Africa next year," he said.

Meanwhile official audiovisual broadcasting right holders StartTimes have reiterated and assured the normalization committee that their legal relationship with the GFA remains unbroken despite the recent hard times the association has faced.