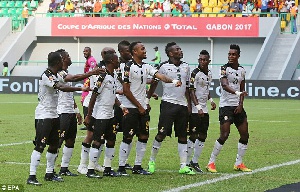 Mon, 7 Aug 2017 Source: Daniel Oduro
The top brass of the Ghana Football Association must by now be scratching their heads in their failed and unsuccessful attempt to find answers as to why all their sponsors appear to be fleeing.
The Black Stars, not long ago had sponsors falling over each other in the hope that they can be somehow associated with the most successful football brand on the African continent.

That was from 2006 up until 2013/2014. The Black Stars' impressive showing at the 2006 World Cup and the 2010 FIFA World Cup in Germany and South Africa made it so appealing that corporate Ghana felt the need to associate with the senior national soccer team.

But in the last three or four years, things have taken a terrible turn and the Black Stars are more than ever, struggling to attract new sponsors. As if that is not painful enough, the old faithful ones are also leaving. The question is why?

Only last week, the headline sponsor of the Black Stars, the Ghana National Petroleum Corporation was allegedly ordered to stop sponsoring the national team.

If that recommendation by the Public Interest Committee to Parliament and by extension to GNPC is approved, then there will be a simmering financial crisis at the GFA since they clearly won't be able to fund their activities.
GNPC pays $3 million annually to the national team as part of its sponsorship package.

The Black Stars of Ghana landed a sponsorship deal with GNPC in 2013 for the country's crude oil resource managers to sponsor the senior national football team $3 million annually for five years.

For now, only uniBank and GLICO remain as sponsors of the team.

We at Ghana Crusader cannot pretend we know the answers but maybe the image of the GFA which is seen as corrupt and shady is a big factor. The Brazil 2014 debacle also did not help matters.

That said, it is our hope that the Black Stars will rise again and become attractive to corporate sponsorship in the near future.
Source: Daniel Oduro