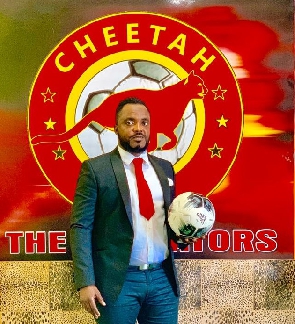 President of Cheetah FC, Abdul Hayye Yartey has said that the career of Ghanaian footballers is being ruined by social media and womanizing.
According to the manager of Black Stars winger Christian Twasam Atsu and youngster Emmanuel Toku, lack of sleep and enough rest are some of the reasons why some players struggle to maintain their form.

Speaking to Accra based Kasapa FM, the renowned football administrator expressed worry on the attitude of most local players even before they travel abroad.

"Most players stay on social media for hours, chatting women, and forget that they have to sleep and be ready for the following day's job.

"The rate at which most of our players chase women is awful.
"Due to that, they hardly concentrate because they have divided attention in their respective careers," he said.

Yartey urged players to maintain consistency when they leave Ghana.

"When our players earn contracts abroad and they are being paid like $ 2,000, they feel content.

"A player must always be motivated to go the extra mile. You can not relax and expect to land big team deals, especially in Europe," the Division Two club owner told host Adam Adjei.