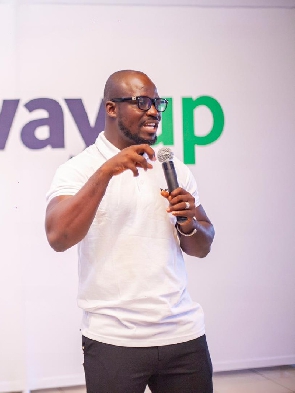 Tue, 10 Jan 2023 Source: Sammy Heywood Okine, Contributor
Former Black Stars Skipper Stephen Appiah has urged the youth and kids of Chorkor not to allow anyone to deceive them about any short route to success.
Speaking on January 7th 2023 at the Extra O Park, he said the five things to do to be successful are fasting, focus, hard work, commitment and discipline.

He recalled his past when things were very hard and had to play football at Mighty Victory also known as Fattal Babies with no boots, but bandage his feet and play on gravel.

"Today you people are very lucky because you have good turfs to play on with modern boots," he said.

According to the Super Star who led Ghana to the first FIFA World Cup in 2006 in Germany, things have really changed because when he was growing up at Chorkor, there was no one to motivate or mentor him till he joined Accra Hearts of Oak where he had to jog home from the Arts Center in Accra because there was no money for transportation "trotro" and no food.

"You people are very lucky now because when we were growing up there was no social media or networking or phones that can take pictures, but now things are easy, which means many of the youth in Chorkor can make it even bigger than Stephen Appiah " he expressed.

He advised the children not to allow anyone to deceive them because the route to success is hard work.
He recalled travelling to Italy and other places where he knew of one and did not know about their food and culture, but through humbleness had to cope and succeed.

Stephen Tornado Appiah encouraged them to take education very seriously as that is the key to opening the doors of success, because not everyone may be a sportsman or tennis star.

He noted that many people were better than him but because they were not disciplined, they could not reach far.

He was invited to an event where children were introduced to Table Tennis and prayed that Chorkor will produce more champions in different fields of sports and other sectors.

Appiah who was born and bred in Chorkor played for many clubs in Europe including Juventus, FK Vojvodina Novi Sad, Cesena FC, Bologna FC, Fenerbahçe Spor Kulübü, FC, Brescia Calico and Parma Calico.

He captained Ghana Black Stars to the World Cup, and also featured at the 2004 Olympic Games in Athens, Greece. He has won many awards and accolades.
Source: Sammy Heywood Okine, Contributor