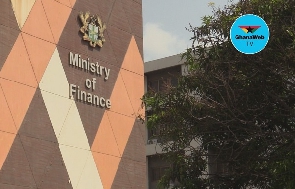 Government through the Ministry of Finance (MoF) says it has settled all outstanding coupons and principal payments of up until June 19, 2023 owed to individual bondholders.
The development comes after Coalition of Individual Bondholders Groups had intended to picket the Ministry of Finance premises to demand payment of their outstanding coupons and principals following the completion of the first phase Debt Exchange Programme.

In a statement issued on July 10, 2023, the Finance Ministry said it has further sent out instructions for payment of coupons falling due up until July 10, 2023.

It also affirmed its resolve to fully implement the terms outlined in the Memorandum of Understanding of May 16, 2023 signed with the Coalition of Individual Bondholders Groups.

The MoF however commended bondholders for their continuous support during a period where government is operating on a tight liquidity structure amid the economic challenges.
"Government is confident that in working with all stakeholders, we shall restore macroeconomic stability, achieve inclusive economic growth, and transform the Republic," the statement concluded.

Meanwhile, the Coalition of Individual Bondholders Groups have for now suspended plans to picket the Ministry of Finance over the delayed coupon and principals payments.



MA/FNOQ