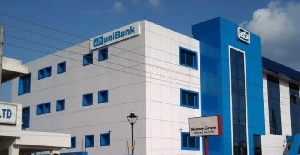 A number of government agencies, corporate bodies and individuals with accounts with the embattled Unibank are facing serious challenges with requests to pay their suppliers due to a Bank of Ghana (BOG) directive to Unibank not to pay out any government agency related investments over the past three weeks.
A source at Unibank indicates that the there is pressure on certain agencies whose credits with their suppliers are running out. According to a source at the bank, the agencies, corporate bodies and some individuals are facing a cash crunch since they have funds locked up with Unibank and the directive by the BOG means they cannot access their funds.

Earlier this year in March, the Governor of the Bank of Ghana, Dr. Ernest Addison appointed KPMG to handle the affairs of Unibank in the exercise of its powers under Sections 107 and 108 of the Banks and Specialised Deposit-Taking Institutions Act, 2016 (Act 930).

Section 107 of Act 930 empowers the Bank of Ghana to appoint an Official Administrator to take official control of a bank when its capital adequacy ratio (CAR) has fallen below 50% of the required minimum of 10% (i.e. below 5%).
Under section 108 of Act 930, the Official Administrator is authorized to exercise a variety of powers to rehabilitate and return the bank to regulatory compliance within a period of six months, at the end of which the bank will be returned to private ownership and management.

The challenges faced by UniBank have been described as part of the legacy issues in the financial sector attributed to weak economic growth and poor corporate governance and risk management practices.

BoG is expected to allow the Administrator of UniBank to authorize the payments to the government agencies to enable them honour their obligations to their suppliers.