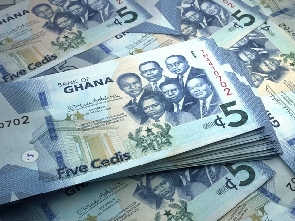 Thu, 4 May 2023 Source: GNA
The Electricity Company of Ghana (ECG) has collected a total of GH¢63.6 million cedis debt between March 20 and April 20 during the nationwide revenue mobilisation exercise in the Eastern Region.
The region had a target of recovering GH¢231 million cedis from its customers including state institutions such as Senior High Schools and security agencies under the special revenue mobilisation exercise.

Mrs Sariel Etwire, Eastern Regional General Manager of the ECG disclosed this to the media in Koforidua.

"Both Special Load Tariff (SLT) customers and Non-Special Load Tariff (NSLT) customers supported the exercise by coming out in their numbers to pay their bills when we approached them, this is commendable and we urge them to continue to do so," she added.

Currently, the ECG Revenue Protection Team is carrying out a field visibility exercise to check the metering status of customers and update Offline MBH meters as well as check for illegal connections and self-reconnection among customers who have been disconnected due to their debt.

In line with quality customer service delivery, Mrs Etwire announced that her outfit was intensifying the capturing of all Self-Help Electrification Project (SHEP) meters to ensure that every customer received bills and paid promptly.
She advised customers who had not received bills after three months of installation of meters to visit any of the district offices for help, adding that bills, once issued to customers, had 13 days grace period to pay or be disconnected.

During the revenue mobilisation exercise, she noted that some faulty meters were identified and as such, commenced replacement of all such meters both postpaid and prepaid to improve revenue inflows.

According to the Eastern General Manager of ECG, changing of faulty meters was ongoing to ensure customers had smooth and uninterrupted services for both domestic and commercial use.

The Region General Manager announced that from June this year, the ECG would embark on prepaid meter replacement exercise where postpaid meters would be changed to prepaid for customers who have applied for it or having billing challenges and urged customers to remain calm.

Currently, there are about 313,000 customers on postpaid meters and about 113,000 using the prepaid meters in the Eastern Region
Source: GNA