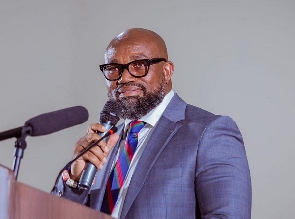 A salt mining company belonging to businessman, Dr Daniel McKorley, has seen its electricity power supply cut off from the national grid due to a GH¢300,000 debt owed to the Electricity Company of Ghana, a myjoyonline.com report has said.
The development follows an exercise carried out by the ECG Revenue Taskforce, which embarked on some checks within the Ada District.

The power distribution company said that the meters installed at the premises of Electrochem Ghana Limited, the salt-mining company, have been tampered with, forcing the ECG to cut off power supply to the company.

The External Communications Manager of ECG, Laila Abubakari, further told journalists that, "It has come to light that ECG meter readers have been denied entry to gain access to the meter installed in their premises."

The report also disclosed that the ECG taskforce subsequently disconnected power supply to Electrochem Ghana Limited after engaging with the security personnel of the company.

Prior to the disconnection exercise, the ECG taskforce also cut the power supply of some three other privately-owned businesses in the Ada District.
They include Moonlight Fresco Limited, which is a banana producing firm; and fish farming company, Frosell.

The other company, which was impacted by the exercise was Kemmat Hotel, which is said to have owed over GH¢200,000 in debt on its six power meters.

Meanwhile, the ECG on March 20, 2023 embarked on a nationwide revenue mobilisation exercise.

The company is targeting to collect a debt of about GH¢5.7 billion owed by various ministries, departments and agencies, state-owned enterprises, postpaid and prepaid customers across the country.

MA/AE