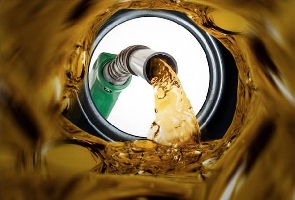 Fuel prices have begun reducing as the second pricing window has started.
Some Oil Marketing Companies (OMCs) have reduced the prices of petroleum products at the pumps from today November 17, 2023.

Checks at the various pumps have shown that PETROSOL is selling a litre of petrol at ¢11. 99 pesewas from the ¢12.45, while diesel is been sold at ¢13.15 a litre from the preceding ¢13.40 a litre.

Total Energies Ghana is selling a litre of petrol for ¢12.80 from its previous price of ¢12.99 while diesel is selling at ¢13.30 per litre from a previous price ¢13.70 per litre.

The OMCs have attributed the slight reduction to the seeming stability of fuel prices on the international market.

They added that if the cedi's stability was profound, prices would have reduced by a higher percentage.
SSD/NOQ

Watch the latest edition of BizTech below:



Ghana's leading digital news platform, GhanaWeb, in conjunction with the Korle-Bu Teaching Hospital, is embarking on an aggressive campaign which is geared towards ensuring that parliament passes comprehensive legislation to guide organ harvesting, organ donation, and organ transplantation in the country.