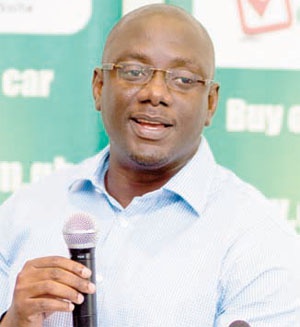 Government, through the Ghana Export Promotion Authority (GEPA), has introduced a number of intervention programmes to sustain the Ekumfi Pineapple Processing Factory (EPPF), among other sensitive industries.
In an interview with Eric Amoako Twum, the Deputy Chief Executive Officer of GEPA on Wednesday, he said the Authority has provided five million pineapple suckers to feed the EPPF as part of an effort to sustain operations at the factory.

He said through the intervention government has enabled the factory to create 4,000 direct jobs, and additionally employ more than 5,000 outgrowers from Agona, Gomoa, Ekumfi and other adjoining districts to be suppliers for the EPPF.

Mr. Amoako Twum said the Authority has contracted Billy Farms, a local company, to supply the smooth cayenne pineapple suckers needed to the 5,000 smallholder farmers – who will in turn supply the EPPF for processing.

He said government provided GH¢4million as the total cost for producing suckers to feed the factory and ensure its sustainability.

He said other existing fruit processing factories in the country can be supplied with some of the pineapples if excess is witnessed as a result of the various interventions being made.
Touching on the cashew nut industry, Mr. Amoako Twum said the GEPA – as an institution with the mandate to develop and promote Ghana's export trade – has undertaken interventions to grow the export sector.

He said the Authority supported cashew farmers with GH¢1.6million to help them procure seedlings, herbicides, insecticides and other farming needs for mass production of cashew nuts in the country.

He said the President will be launching the Cashew Development Plan to ensure that a sustainable production road-map toward positioning the crop as an agriculture goldmine for the country.

The Plan, Mr. Amoako Twum said, will resolve issues of infrastructure and other needed government support for cashew, as well as outline measures to promote its production, sale and processing.

He said more than 75,000 farmers in the country are engaged in the activity of cashew cultivation, most of them situated in the Brong Ahafo, Northern, Ashanti and Volta Regions.
Another intervention to induce growth in the export industry, he said, has been the support provided to the garments and textiles sector to establish an association to help them achieve their objective of contributing to growth of the economy.

He said the garment sector is considered as the second largest employment sector in the country after agriculture, with the capacity to create jobs for both the educated and less-educated youth and women.

On smallholder farmers' exports, he said the Authority has introduced a packaging standardisation to ensure that branding and packaging do not throw smaller producers out of business.

He said modalities for the standardisation of packaging is underway, and once it is ready the Authority will make it known to stakeholders.