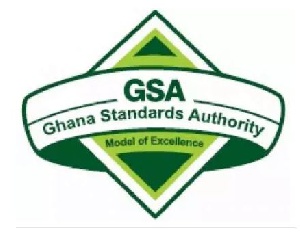 Sun, 16 Oct 2016 Source: GNA
The Ghana Standards Authority (GSA) has advised the public to buy products based on their quality but not on how low or affordable the price is.
This is to ensure that they get the best product that are safe to their health.

"If we judge things based on the prices they are sold; we will always have health problems. We should rather look at their quality, certification, date and name of manufacturing and manufacturer, and expiry date", Mr Kofi Amponsah-Bediako, Head of Public Relations of the GSA said this at an open day held as part of the 47th World Standard Day activities organised by the Authority for stakeholders.

"Standards are developed to protect health, protect safety and protect the environment we live in," Mr Amponsah-Bediako explained.

Addressing some students from the Science Laboratory Department of Accra Technical University, formerly Accra Poly, and pupils of University of Ghana (UG) Basic School at the open day, Mr Amponsah-Bediako and Mr Emmanuel Asante, Head of Marketing at GSA both, advised them to make it a habit of looking for proper certification and quality logo on products they buy to consume, especially, canned and foreign goods to avoid consuming expired products that could maim them.

Mr Amponsah-Bediako briefed the students on the importance of standards and how the global body decided to set aside October 14, of every year as World Standards Day.

He said the International Electronic Commission (IEC), International Organisation for Standardisation and International Telecommunications Union all together, mark the Day worldwide, creating the awareness of the importance of standards that ensure the promotion of quality in goods, service and trade.
He said the GSA as the national standard organisation also works with other regulatory institutions like the Food and Drugs Authority, Ghana Energy Commission, Environmental Protection Agency, National Petroleum Authority, among others to enforce the standards made by GSA and other stakeholders.

Mr Asante said the GSA was hosting a documentation and information centre, where all laws on standards were stored and so people could walk in to learn about the standards, particularly, those who want to embark on businesses.

The students who were taken round the various laboratories at GSA expressed joy for the opportunity to interact with officials at Authority and to learn about standards.

Mr Emmanuel Ohene Ofosu, President of the Science Lab Department said it was a good initiative from GSA for the students, saying: "It really helpful to students, especially moving to the labs in GSA the students can appreciate what they learn at school and what to expect on the job market".

Miss Anaglo Sefakor of the UG Basic School said her school should make it part of its excursion programmes.
Source: GNA