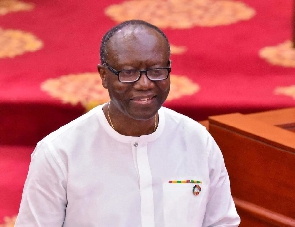 Government through the Ministry of Finance has released GH¢5 billion to the receiver of the defunct Savings and Loans and microfinance companies to "fully settle all validated claims due depositors".
This was contained in a statement issued by the Ministry on Monday, February 24.

President Nana Addo Dankwa Akufo-Addo had hinted in his message on the state of the nation in Parliament last Thursday that measures have been put in place to settle the customers from Monday.

According to the statement, by the release of the funds "all depositors will now be paid in full".

This comes after government spent GH¢6.1 billion to settle customers of up to GH¢20,000 each, pending the sale of assets of the defunct financial institutions.

So far, a total GH¢17.7 billion has been spent in the settlement of customers since the clean-up of the financial sector.
The statement disclosed that sale of assets of the defunct institutions has been slow.

"We expect that the recent accelerated pace of the prosecutions and an intensification of the civil recovery process under the receivership will result in substantial recovery of these monies for the Treasurer."

The funds will be disbursed to the customers through Consolidated Bank Ghana (CBG).

Depositors have been told that the receiver and CBG will provide a detailed plan and procedures on how to settle them.