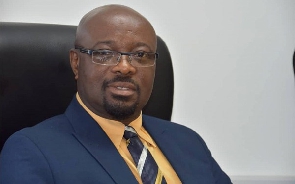 Kwame Agyeman-Budu, Managing Director of the Electricity Company of Ghana (ECG), has warned the general public to desist from illegal power connections to their homes and places of work.
He said such practices go against the laws of the land; hence culprits will be made to face the full rigour of the law if they are caught.

Mr Agyeman-Budu explained that illegal connections threaten the economy because the state is unable to generate the right amount of revenue from the sale of power to embark on other development projects.

"If every nation will develop it will depend on its energy supply and so we appeal to the public to desist from illegal connections," he said on Accra FM Wednesday, March 4.

He added: "The ECG is collaborating with the Ministry of Energy and the Energy Commission to see how we can make the punishment for the culprits more punitive.

"The LI 1826 that empowers us to go after culprits and the punishment for them is not punitive enough."

Touching on the recent blackouts in some parts of the country, Mr Budu-Agyeman said the country is not back to the era of erratic power supply popularly referred to in Ghana as 'Dumsor'.
He said the current power fluctuations in some parts of the country was due to some maintenance work that was ongoing.

The situation, he pointed out, will soon be over.

"Dumsor is not back," he said.

He also said others areas also experience blackouts due to fault on some of its transformers.

"That cannot be described as dumsor," he stressed.