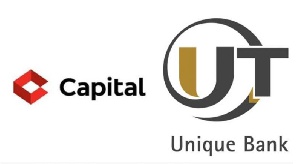 Kwame Pianim, a celebrated Ghanaian Economist and Investment consultant, has said indigenous banking entities are not immune from the laws and regulations governing the sector because they are owned by Ghanaians.
There has been an overwhelming concern after the collapse of some five banks. Many say the BoG is only killing the local banks after it charged headlong at the indigenous banks and revoked their licenses over liquidity issues.

Ghana is currently experiencing a period of banks' struggles with many analysts calling for pragmatic measures to address the issue.

The Central Bank on August 1, 2018, consolidated five local banks; Beige Bank, Construction Bank, Royal Bank, uniBank and Sovereign bank into what it calls the Consolidated Bank Ghana Limited.

However, speaking on Kasapa 102.5 Fm, on Wednesday 20th August, 2018, Mr. Pianim indicated that, the BoG must be given full support to ensure sanity in the banking space.

"We must rally support for the bank of Ghana to continue with its sanitation exercise, so we can restore confidence and make the banking sector attractive again" he said.

He discounted the assertion made by some section of the public asking the BoG to compromise on its directives to give lifeline to the struggling banks.
"When you look at where some banks have gotten to, if managers and directors of such banks were fit for such positions, they wouldn't have taken depositors money to support other businesses of theirs. With this, will you blame it on the bank or BoG, with the way the economy is now," he said.

"Ghanaians should stop talking about indigenous banks and that and that….Lets leave everything to the BoG, I know that Dr. Addison and his men are doing very well, lets encourage them and stop pleading on behalf of the struggling banks" he added.

According to the Governor of the Bank of Ghana, Dr. Ernest Addison, some of the banks obtained their licenses through false means by presenting documents that painted a picture as though they could meet the new capital requirement and likely to be liable for prosecution.