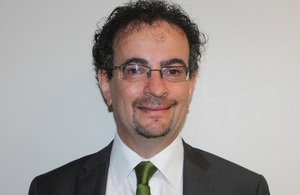 Fri, 3 Jun 2016 Source: GNA
Mr Jon Benjamin, the British High Commissioner, on Wednesday launched, in Accra, an initiative aimed at growing small and medium enterprises dubbed: "Capital SMEs".
Capital SME's current target is to support a minimum of five SMEs in listing on the Ghana Alternative Market (GAX) within one year of implementation.

The primary objective of the project is boosting the capital market activity in Ghana and encouraging more SMEs to list on the GAX, which is the alternative stock market, administered by the Ghana Stock Exchange (GSE). It is targeted at small businesses "with potential for growth".

Further stages of the project include increased engagement with Government Ministries, Departments, and Agencies (MDAs) and financial institutions to support the development of the capital market; and hosting of informative conferences and related networking events.

Mr Benjamin said an economic growth that created jobs was simply the best way of helping developing countries to eradicate poverty.

He said what Ghana and other developing countries really needed was to create jobs; explaining that, "Due to population growth, creating jobs for today and tomorrow's youth is extremely important".

He said governments must set-up the framework and create the congenial atmosphere, which would allow the private sector to create jobs. "It is SMEs, which becomes big enterprises to create jobs".
Mr Benjamin said industries that create jobs could transform the lives of the growing population.

"Our basic aim is to stimulate private-sector led growth in Ghana by encouraging more SMEs to list on the GAX," he said.

He said the British High Commission would continue to work with the government and civil societies to help SMEs to overcome barriers to growth; thereby secure a competitive environment within which businesses could thrive.

He said the Capital SME idea was borne by the then Lord Mayor of the City of London, Alderman Alan Yarrow, during his visit to Accra in October 2015, in collaboration with Barclays, as part of efforts to stimulate economic growth.

Mrs Magdalene Apenteng, the Director of the Public Investment Division, Ministry of Finance, said SMEs would continue to remain the backbone of Ghana's economy due to the important role of stimulating domestic demand through job creation, innovation and competition.

"There is no doubt that SMEs have the potential to mobile domestic resources and boost international trade and demand," she said.
"Prioritising SME development is, therefore, critical for promoting inclusive economic growth globally."

She affirmed the government's commitment to supporting the rapid growth of the SMEs sector to position it to play the desired role in Ghana's pursuit for efficient, vibrant and liquid capital market.

Dr Adu Anane Antwi, the Director General of the Securities and Exchange Commission, said the 2013 Banking Survey Report estimates that about 90 per cent of companies registered in Ghana were SMEs and the sector contributed to about 49 per cent of Ghana's Gross Domestic Product in 2012.

He said these SMEs were, however, facing many challenges with the major one being how to access finance.

He attributed the situation to the perception that SMEs were risk ventures.
Source: GNA