Sun, 12 Nov 2017 Source: NPA
Chief Executive Officer of the National Petroleum Authority, Hassan Tampuli, has reiterated the authority's commitment to promoting clean environment, as ongoing policy to promote low sulfur diesel standards are enforced.
He said this when he received this year's "Outstanding Policy" award from the Climate and Clean Air Alliance at the on-going Climate Change Summit (COP23) in Bonn, Germany.

According to him, Ghana is determined to collaborate with countries in the sub-region to adopt a harmonized fuel specification for the entire sub-region similar to what currently pertains in the East Africa sub-region.

A statement from the Alliance said Ghana is the first West African country to move to low sulfur diesel and with a new sulfur content standard of 50 parts per million (ppm), down from 3000 ppm, a remarkable achievement.

"This improved fuel quality directly affects Accra's 3 million residents, reducing exposure to poor urban air quality and fine particles. With cleaner fuel now available, Accra can lead in the adoption of cleaner bus standards, including importing ultra-low sulfur diesel for Euro 6/VI - soot free - buses."

The alliance said the country's move will influence regional efforts to improve air quality. Ghana is a major player in the West African fuel system as a fuel refiner and a major export hub for refined fuels.
The policy will help lead West Africa's desulfurization and adoption of cleaner vehicle emissions standards to lower particulate matter (PM2.5) pollution and black carbon emissions.

In December 2016, Nigeria, Togo, Benin and Cote d'Ivoire joined Ghana in adopting low sulphur diesel fuel standards.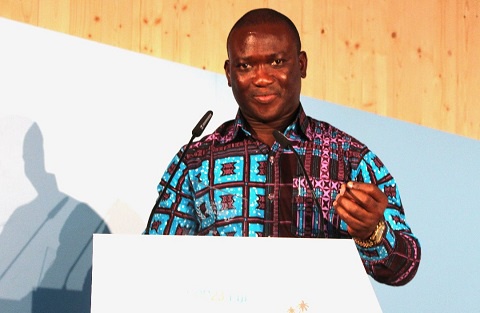 The countries also committed to implement cleaner vehicle standards and work with the ECOWAS Commission towards sub-regional fuel and vehicle emissions standards harmonization by 2020.

Nigeria's desulfurization impacts all of West Africa, and Ghana's lead role in cleaning up fuels and vehicles for lower PM and black carbon emissions is key to moving the entire region to low sulfur fuels.
Before adopting the new standards the National Petroleum Authority held an extensive public consultation including internal and external stakeholders.

It has also been key to the development and adoption of the new standards and has established a standing committee for the purpose of implementation, monitoring and enforcement.


Source: NPA