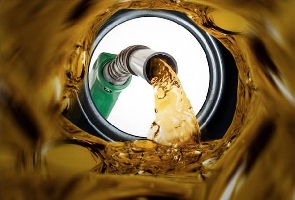 Petroleum regulator, NPA in collaboration with the Ghana Standards Authority has commenced steps towards reviewing the country's standards for gasoline.
The review will see a reduction in the maximum allowable manganese level contained in regular gasoline from 18mg/l to 6mg/l and premium gasoline grade from 18mg/l to 2mg/l.

The NPA in a statement issued explained that pending the completion of the review process, the regulator had directed that all new gasoline imports into the country must comply with the proposed manganese standards of 6mg/l for regular gasoline and 2mg/l for premium gasoline grade.

The review by the NPA and GSA comes after numerous complaints from petroleum consumers who cited reduced gasoline performance in their vehicles after purchasing from certain retail stations in the country.

The NPA however investigated the complaints and determined that all petroleum products consumed in the country met the requisite standards and specifications set out by the GSA.

"The Ghana motor gasoline standard (GS 140:2022) allows for some level of trace metals such as manganese up to 18 milligrams per liter (mg/l)," the NPA said.

The Authority clarified that all the complaints had culminated from instances where users of gasoline vehicles were in the category which manufacturers endorsed the use of gasoline that does not contain harmful manganese-based fuel additives.
MA

Watch the latest edition of BizTech below:



Click here to follow the GhanaWeb Business WhatsApp channel

Ghana's leading digital news platform, GhanaWeb, in conjunction with the Korle-Bu Teaching Hospital, is embarking on an aggressive campaign which is geared towards ensuring that parliament passes comprehensive legislation to guide organ harvesting, organ donation, and organ transplantation in the country.