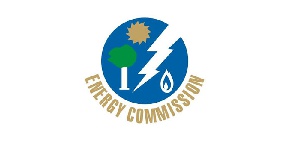 Tue, 6 Nov 2018 Source: Michael Creg Afful
The Energy Commission will today deploy about 7000 Certified Electrical Wiring Professionals across the country for them to educate Ghanaians on the need to employ the services of certified electrical wiring professionals when they want to undertake electrical wiring.
The move is in line with the enforcement of the Electrical Wiring Regulation 2011; LI 2008 which require that only electricians certified by the Energy Commission can undertake electrical wiring works.

Speaking in an interview, Public Relations Officer at the Energy Commission, Victor Owusu, explained that the commission is fully committed to the implementation of the policy.

He said the electrical wiring professionals in all the ten regions will go out to educate people about the existence of the law and how they can access the electrical wiring professionals.

"In Ghana now as per the Electrical Wiring Regulations 2011 LI 2008 it demands that every electrician will have to be certified by Energy Commission otherwise you can't do any electrical wiring works in the country.

"So our people are going to visit new residential areas to inspect places like churches, schools, homes across the country.

He said that the association is determined to go all out to ensure the quack electricians are weed out of the system, saying "It will be illegal for any uncertified electrician to carry out wiring works".
Touching on sanctions prescribed by the regulation against uncertified electricians, Mr Yaw Amponsah Ababio, who is the PRO of the Certified Electrical Wiring Professionals, said "you can be jailed for two years or fined GHC3,000 (250 penalty units)."

Additionally, he said any facility which is wired by an uncertified electrician will also not be connected by the utilities companies.

"We appeal to all facility owners especially those seeking to wire their facility and or seek service connection to use only CEWP's. It pays to use a certified Electrician to wire your facility.

"You are sure to be safe from electric shocks and electric fires if your house has been wired by a certified professional," he advised.

Meanwhile, the Commission will also embark on inspection of shops to check the compliance level of refrigerators and air conditioners as well as educate retailer shops and the general public on the Certified Appliance App.
Source: Michael Creg Afful