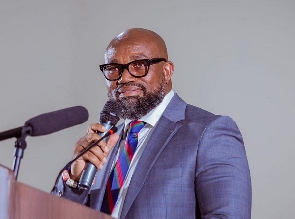 Chairman of the McDan Group of companies, Dr Daniel McKorley, has underscored the importance of private sector participation in the implementation of the African Continental Free Trade Area (AfCFTA).
According to him, the sector remains pivotal in the success of the free trade pact which aims to rake $35 billion in intra-African trade annually.

Dr McKorley who was presenting a practical paper on the introduction of AfCFTA National Trading Companies at the 2nd Ministerial Retreat on the African Continental Free Trade Area in Kenya called for increased private sector participation to realise the full benefits of AfCFTA.

"The private sector has a major role to play in achieving the full benefits of intra-Africa trade… AfCFTA is the world's largest free trade area bringing together 55 countries of the African Union and eight Regional Economic Communities (RECs)."

"The overall mandate of the AfCFTA is to create a single continental market with a population of about 1.3 billion people and a combined GDP of approximately US$ 3.4 trillion," Dr McKorley said.

He further called on African leaders to prioritise private sector participation to achieve the goals set under the free trade pact.
Meanwhile, the 2nd Ministerial Retreat was attended by industry stakeholders, Ministers of trade and Government representatives who converged to highlight actions, solutions, and progress of the AfCFTA Implementation Matrix and roadmap.

The retreat reached a consensus on a combined effort for the successful implementation of the project.

Under the African Continental Free Trade Area, the continent seeks to eliminate trade barriers and boost intra-Africa trade through value-added production across all service sectors in Africa.

The free trade pact will also contribute to the establishment of regional value chains in Africa that will enable investment, increase competitiveness, boost industrialization to propel the economy and create sustainable jobs.

Watch the latest edition of BizTech and Biz Headlines below:






MA/FNOQ