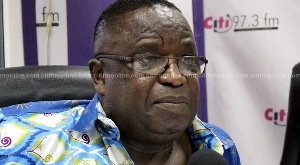 The central bank's house-cleaning exercise could reduce the number of banks to 25 by January 2019, from a high of 36 as at July 2017, following the liquidations and mergers.
The number has already come down to 30, after GCB's takeover of two and the consolidation of five; and as the GH¢400million minimum capital deadline is about due, banking analyst, Nana Otuo Acheampong, told the B&FT he expects a few more.

The central bank has just given the green-light for First Atlantic and the Energy Commercial Banks to merge, after OmniBank and Sahel Sahara announced merger talks.

"The Governor, in his November address, confirmed that there are 22 banks that have met the minimum capital requirement, but since then we have heard a couple more confirming they have got the GH¢400million. Therefore, I feel another three or four will be added to the Governor's 22, which will bring the number to 25-26," Nana Otu Acheampong said.

The stage, Mr. Acheampong reckons, has now been set for banks to lead transformation of the economy with strong capital and better risk and credit management regimes.

"To have 25 banks with GH¢400million each means a lot and brings along very good news. Before the recapitalisation, most of the banks had GH¢60million; and so, moving from GH¢60million to GH¢400million adds GH¢340million each – and they are not going to lock up that capital and be looking at it. They are going to put it to work. It is very good for the economy and we will be seeing real economic activity," he said.
Commenting on safeguards the regulator is introducing to protect depositors' funds, Mr. Acheampong added that rollout of the Basel II/III supervisory framework from January 2019 and implementation of IFRS 9 by banks should lead to a truly sanitised environment.

"The advent of IFRS9 and Basell II/III also means that banks are going to do a lot more work before granting loans and not just granting loans like they used to, because if you do that it affects your risks and your grading system comes down. So, the two together will see banks succeed.

"Banking will definitely get serious with the capital requirement directive, and this means banks will no longer take things for granted. You are monitoring your capital levels, and with enhanced capital adequacy ratios to be implemented by banks the future can only be better," he added.

The regulator has also stressed that it will strictly enforce fit and proper guidelines for shareholders, directors and key management personnel of banks and Special Deposit-Taking Institutions (SDIs) as well as other supervised Non-Bank Financial Institutions, to ensure bad behaviour is not recycled within the financial sector.

The central bank has also said it will implement the deposit insurance scheme established under the Ghana Deposit Protection Act, 2016 (Act 931), as well as the Banking Sector Cyber and Information Security Guidelines, to protect consumers and create a safer environment for online and e-payments products in line with government's interoperability project.