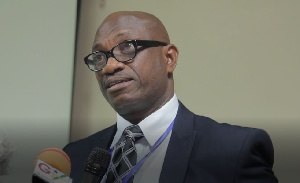 The Deputy Minister of Employment and Labour Relations, Bright Wireko-Brobby, has asked Ghanaians not to dwell entirely on Ghana's unemployment figures released by the Ghana Statistical Service.
According to him, there is a positive side to the problem of unemployment since about 11 million Ghanaians have jobs.

His comments come after the Ghana Statistical Service indicated that about 1.76 million persons were unemployed by the third quarter of 2022.

The report also noted that two out of every 3 persons employed during the period were in vulnerable employment.

"The report comes to us, we digest it, and we are able to improve upon the existing ones that we have received. So, these are things that we must look at, the picture is not that bad. The government has put in place interventions to ensure that people are employed. These are things that we must not lose sight of. Let's not dwell so much on figures, no I will not go for that. Out of the 30 million population, 11 million are working, which is positive," Wireko-Brobby is quoted by citinewsroom.com.
Wireko Brobby added that the government is doing a lot to provide jobs for Ghanaians. He said all hope was not lost.

"A lot is happening in the informal sector. Here in our part of the world, we don't see what we do as jobs and that is the problem. Check the interventions the government is making through the Ghana Enterprise Agency (GEA), a lot of jobs are being created in the informal sector, go to cooperative and agric sectors, a lot is happening there. People are being mobilised beyond even the jobs they do there, they create funds on their own. Come to the Youth Employment Agency there are lots of jobs created for the youth. All is not lost at all," he reiterated.

SSD/FNOQ