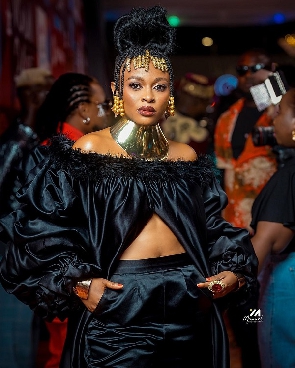 Thu, 25 May 2023 Source: Black and white Africa
As singer Abiana's latest single 'Far Away' creeps steadily into the playlists of music lovers, she envisions it will make bigger strides.
According to her, she wishes the song which features Fameye will be used as a soundtrack for a film.

"My vision for 'Far Away' is for it to be featured in films as a soundtrack. I want to meet the right people for this vision to be reality," she said during an interview on YFM.

She believes that her music could add a new dimension to the emotions of a film's audience.

'Far Away' talks about how much Abiana and Fameye cherish each other and how ready they are to guard each other against intruders.
The song emphasises the strength of their love and the prospects it has to take them till the end of time.

Listen to 'Far Away' by Abiana ft. Fameye below:


Source: Black and white Africa