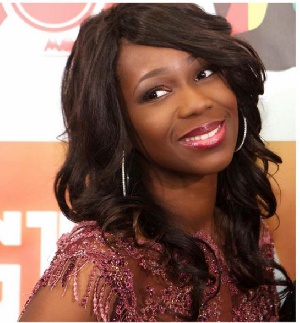 Ghanaian actress Ama K Abebrese has said the roles she would give Black Stars Captain Asamoah Gyan and his assistant Dede Ayew is a comedy and an action movie respectively.
The actress gave reasons for the selected roles for the two popular football stars.

She said Gyan will fit well in Kumawood as the movies they produce go well with his carefree fun nature.

"For someone to do a Kumawood Kumasi kind of film because I have seen him and he likes to have fun and joke around; I definitely see Asamoah Gyan doing something like that," she said in a chat.

"He just doesn't take himself seriously and he's always joking around."

Dede Ayew, she said, belongs right inside an action packed movie.
She noted that Dede has the body to keep the ladies glued to their sets.

"Looking at Dede Ayew, the girls like him and the cameras seem to like him too so I feel like if he wanted to act, the cameras would just instantly love him.

"I feel like if it's an action movie, then Dede would definitely fit into an action movie".

Should our Black Stars captain and his assistant show us if they can test the film waters and win some awards? Perhaps not.