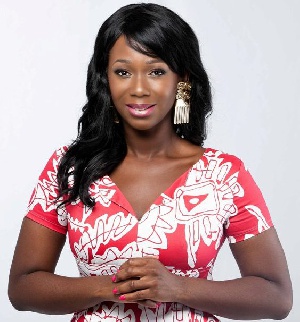 Current Ghana's youngest R&B artiste, Kobi B, who is only 19yrs old, says most Ghanaian celebrities like Ama K. Abebrese never believed he is a Ghanaian because of his powerful voice.
He disclosed this last weekend on Metro FM, when he was been interviewed by DJ Murphy

"Most of our celebrities like Eddy Blay,Blakofe of Metro TV, Ama K Abebrese and showbiz critic Nana Turkson have endorsed me as a sensational R&B singer." Kobi told murphy.

"I quite remember ardent showbiz critic Nana Turkson scored me 100% after hearing my song. Ama K Abebrese screamed on pluzz fm when she heard the song by saying...oh my God, are you sure he is a Ghanaian?

I thought I was listening to Chris Brown or Justin Bieber. Wow, I never thought a Ghanaian could do such a great song. I heard he is only 19yrs old. Kobi B you are simply great" he demonstrated to Murphy.

Kobi B, in real life is called Kobi Imorou, a graduate of Olams SHS in Tema, is the only Ghanaian singer to be signed by CDBABY and ASCAP in America.
He is out with an inspirational love song titled "My life"

"My life" was produced by award winning sound engineer Kaywa; the video is being beamed frequently on UTV.

Kobi B explained that, like the lyrics in" my life" track which states that, "Until I reach that goal my story is untold", he wouldn't be swollen headed because celebrities have endorsed him but shall rather work assiduously to achieve delectable laurels"

Enjoy his song below: