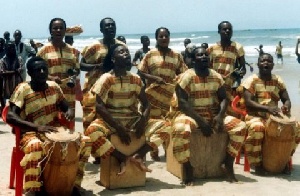 La Boma Beach Resort in Accra will be the venue for the 'Cultural Music Festival' slated to take place on Thursday, January 3, 2019 with a variety of performances that range from music, dance, poetry and art exhibitions.
A number of music groups and musicians have been invited to participate in the annual event which is expected to attract hundreds of music producers, artiste managers, tourists, music stakeholders within the creative industry and journalists from around the continent.

The festival is expected to, among other things, bring a new level of social of social entertainment to the capital of Ghana while edging itself as one of the leading events in Africa.

Astute panelists for the festivals are expected from USA, Canada, UK, Nigeria and the host country, Ghana.
The festival will also provide a platform for connecting and building relationships across creative markets across the world.

As a booster for tourism, the festival will also provide networking opportunities for all participants coming from all corners of the world.